Due to the COVID-19 pandemic restrictions this option is temporary on hold.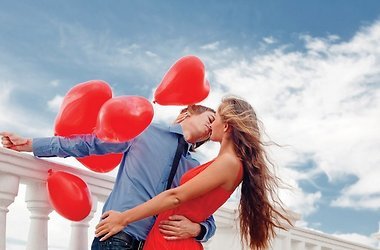 Need4love
gives you the opportunity to meet new people, exchange letters and have video chat sessions with the hundreds of Ukrainian and Russian girls.Even though one picture is worth one thousand words, nothing still can be compared to a personal meeting. If you are serious about your relationship with any of our members, at some point you would want to meet that girl in person.
Take advantage of our Romantic Tour Service and meet the lady that you have feelings for in real life!
Romantic Tour is a good way to meet your lady in a private and comfortable setting. We work very hard to satisfy the needs of every our client and make sure everything goes as smooth as possible. Once you apply for a romantic tour we will work with you individually to take into account all your preferences, likes and dislikes.
Romantic Tour Service is designed only for those who are truly searching for long-term serious relations. You are mistaken if you think that it has something to do with Escort services and other sex related activities. During the Romance Tour you will meet the lady that you corresponded with, and for her it will be a serious step in your mutual relationship.
During you stay we will arrange everything for both of you to visit interesting places, take part in activities that are aimed to build ties between you and your lady. Our tour will give you the opportunity to truly experience the culture and the atmosphere of the country and people who live there. Every detail will be taken care of so that you could enjoy the time with the lady you came to visit.
Restaurants, romantic evenings, sight seeings and trips will be arranged in a way to make your visit most pleasant and satisfying. If necessary, a professional interpreter will accompany you at all times during your trip.
You will never feel lonely or bored during your stay, because we will always be there for you every single day of your trip!
Our Romantic Tours are 100% safe! Ukraine is modern country with low crime rate. Your stay in the country will be our full responsibility and we will make sure you have absolutely no difficulties here. Our representative will ensure your personal safety and guarantee the legitimacy of the lady you came to meet. Once in the country you will see lot's of friendly and open minded people who will be very happy to communicate with you. And since we'll take care of all the lodging, food, transportation and other minor things all you will have left is just to enjoy your trip and concentrate on getting to know your lady.
We offer help with your trip because we understand the difficulties that a person may experience while traveling in a foreign country. Traveling alone may involve many challenges and risks staring from communication, transportation, misunderstandings because of cultural differences, troubles with lodging and so on. This is why we are here to lift this burden off your shoulders, and make your trip a romantic adventure that you remember for the rest of your life. With us you'll have no worries, everything will be taken care of...
The Tour includes:
Transfer to and from airport

Comfortable apartments or hotel rooms

Personal transport and a driver

Personal interpreter 24/7

Internet access

Daily meals

Sightseeing trips

Cultural discoveries: Russian sauna, traditional meals and holidays, etc

Entertainment: billiards, bowling, ice-rink, etc

Romantic evenings, restaurants, flowers, souvenirs.

Sometimes you may be in correspondence with several ladies, and you would want to meet them all to make the final choice. This is an absolutely normal situation, and we will gladly arrange everything for you.

You can get all the information about the trip from our support team. Just write to us with your questions and get prompt replies. If you would like to meet a lady from the site but you are not sure how to do that - book our Romantic Tour and we'll everything possible for you to become our next Success story! Broaden your cultural horizons, meet beautiful Ukrainian ladies, and make new friends!